Do not be anxious about anything, but in every situation, by prayer and petition, with thanksgiving,
present your requests to God.
Philippians 4:6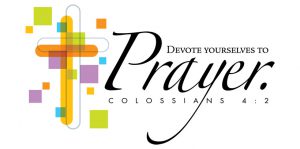 Every Wednesday at 12:00 PM
in the Sanctuary
PRAYER CHANGES THINGS
Prayer Burst
Would you like to be added to the prayer chain now renamed the Prayer Burst? You can be contacted by text to receive messages about prayer requests. This is another way to connect our church family and reach more people wanting to pray for one another. This is open to anyone in the congregation who would like to join together in prayer. Contact Sherry Bozorth or the church office to be added to the Burst.
The Encouraging Word
If you would like to be on an email list to receive a weekly notice of those who have requested prayer on Sunday morning, please contact Claralee Williams. This is another great way to remember the people who have requested prayer.
Prayer Journaling- Gathering temporarily suspended: Stay Home-Stay Healthy – a perfect time for prayer journaling
Those interested in prayer journaling will be gathering weekly on Thursdays at 9:30 AM. This will be a time of sharing ideas, discussing the "how to's," and exploring creative ways to help you grow in your quiet time and personal relationship with God through journaling. All are welcome. First-time participaants will receive a free journal along with some handouts to help you get started.