Worship Sunday Mornings 10:00 AM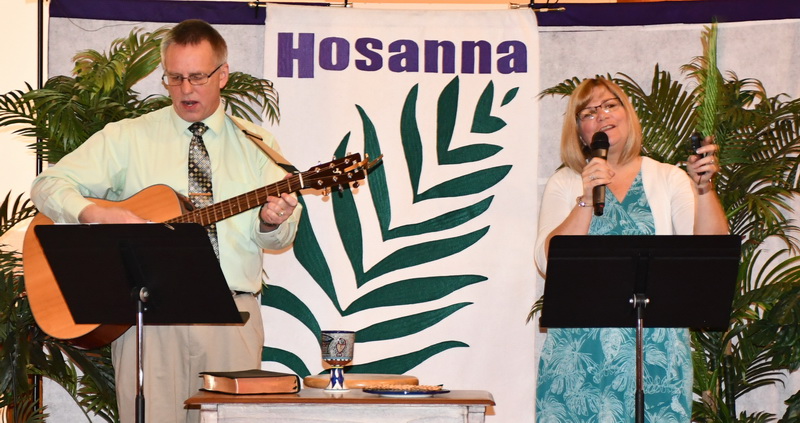 Come join us as we worship the Risen Lord! We follow a Reformed understanding of worship, which means we seek to center our lives around God's Word in all that we do and say, sing and proclaim on a Sunday morning – hoping and trusting that God will shape us and strengthen us to be faithful Christ-followers in our lives beyond the church walls. 
Sermon Schedule
| | | | | |
| --- | --- | --- | --- | --- |
| March 7 | Rev. 2:12-17 | Pergamum: "Repent" | Pastor Kevin Leach | Worship Book |
| March 14 | Rev. 2:18-29 | Thyatira: "Hold On" | Pastor Kevin Leach | Worship Book |
| March 21 | Rev. 3:1-6 | Sardis: "Wake Up" | Pastor Kevin Leach | Worship Book |
| March 28 (Palm Sunday) | Rev. 3:7-13 | Philadelphia: "Endure Patiently" | Pastor Kevin Leach | Worship Book |
| April 4 (Easter) | Rev. 3:14-22 | Laodicea: "Be Earnest" | Pastor Kevin Leach | Worship Book |
| April 11 | Rev. 4 | A Throne Room with a View | Pastor Kevin Leach | Worship Book |
| April 18 | Rev. 5 | Behold the Lamb! | Pastor Kevin Leach | |
| April 25 | Rev. 6:1-8 | No Mere Horseplay | Pastor Kevin Leach | |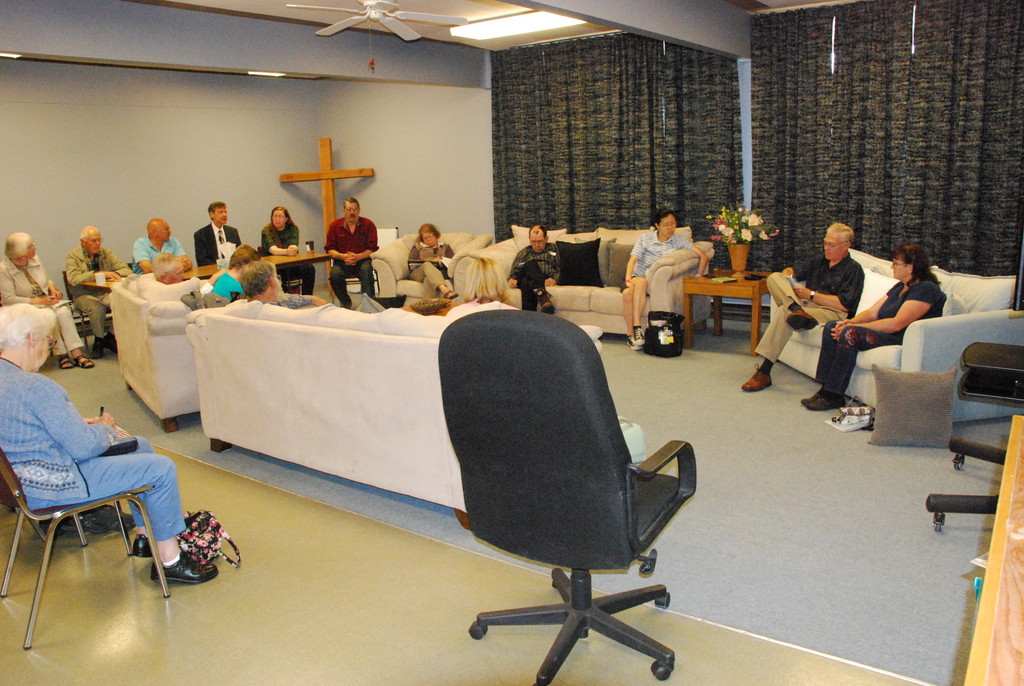 ADULT SUNDAY SCHOOL CLASS
Hoping to start sometime in February (based on COVID protocols) the Adult Sunday School will start a new series based on Gregory Koukl's bestselling book, Tactics, A Game Plan for Discussing Your Christian Convictions. As always, teaching is shared and rotated between Sally Hager, Mike Ferguson, and Richard Benney. When it starts, the class will be in the Fellowship Hall on Sunday mornings at 9 a.m., or you can read the book along with a friend. We will supply books to anyone who is interested, please let us know.
What Now? In 2021, Christian Education plans to begin a post-service discussion group, What Now?  The hope is to explore the practical application and implications of the day's sermon. We also plan to resume the study of Koukl's Tactics.  Our goal is to help our congregation to grow in their own faith and to prepare them to effectively engage non-Christians so that Christ is made known in our community. 
BibleStudies
Tuesday Morning Bible Chapter Study – in person and Zoom
We meet every Tuesday from 10:00 am until 11:30 am in the room adjoining the pastor's study.  Beginning February 9th, we are studying of the Book of Zechariah . Our attendance averages 6-10.  We usually cover two chapters each week. Our procedure is to read the Bible text, consulting footnotes in our Bibles for clarification, and have lively discussions of how the message applies to everyday situations we encounter. We end with a brief time of prayers of gratitude and for needs requested by those present. The Bible is our sole textbook and there is no homework for this class. We study and learn together. Come join us at any time, whether you are a Bible scholar or new Christian. You will be warmly welcomed by the group!
Men's Bible Study Group meets Thursday mornings at 8:00 AM.
Bible Reading Program
Join the congregation as we read through the Bible in 2021. Below is a resource to help you read through the Bible daily and engage with God. Click this link for your Bible Reading Program.
Also available, 3 year Bible reading plan.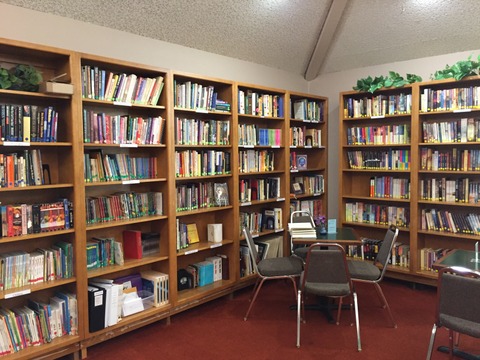 We have a very good library with excellent reference materials as well as many Christian fiction books.  In addition, we have audio books, DVDs, and a large collection of videos.