Worship Sunday Mornings 10:00 AM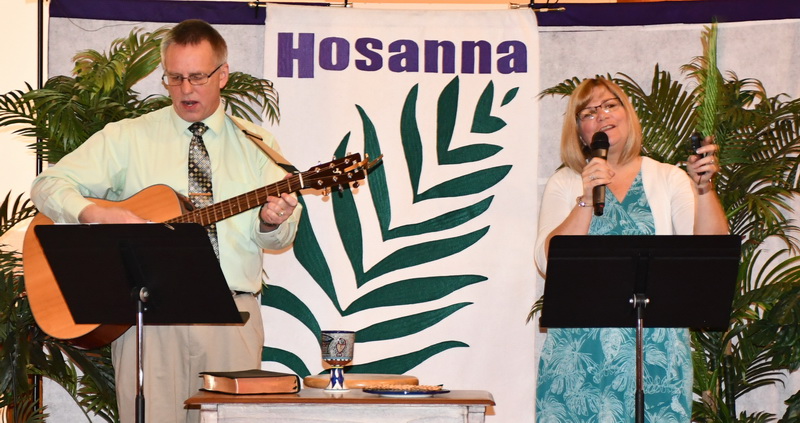 Come join us as we worship the Risen Lord! We follow a Reformed understanding of worship, which means we seek to center our lives around God's Word in all that we do and say, sing and proclaim on a Sunday morning – hoping and trusting that God will shape us and strengthen us to be faithful Christ-followers in our lives beyond the church walls. 
Sermon Schedule
| Date | Scripture | Sermon | | |
| --- | --- | --- | --- | --- |
| April 10 Palm Sunday | Matthew 12:38-50 | The Search: Sign or Savior? | Pastor Kevin Leach | Bulletin |
| April 17 Easter Sunday | John 20:24-31 | The Search: Eternally More Than Expected | Pastor Kevin Leach | |
| April 24 | 2 Peter 2:10b-16 | The Cover is Blown | Pastor Kevin Leach | Bulletin |
| May 1 | 2 Peter 2:17-22 | Running on Empty | Pastor Kevin Leach | Bulletin |
| May 8 | 2 Peter 3:1-7 | Don't Believe Everything You Hear | Pastor Kevin Leach | Bulletin |
| May 15 | 2 Peter 3:8-10 | God's Always on Time | Pastor Kevin Leach | Bulletin |
| May 22 | 2 Peter 3:11-13 | A Life-Altering Event | Pastor Kevin Leach | |
| May 29 | 2 Peter 3:14 | In the Waiting Room | Pastor Kevin Leach | |
Zooming in to 2 Peter with Kevin and Michael John
Michael John is the pastor of Market Street Baptist Church in Amesbury, MA.  He and Kevin have been close friends since 2001. Michael officiated at Cindy and Kevin's wedding ceremony in 2014.  Kevin and Michael meet weekly for prayer and conversation via Zoom and currently, they are both preaching a series in 2 Peter and Jude.  Each week they will produce a youtube video of their discussion concerning their sermon preparation.  
Each week there is an after-service discussion called What Now?  It will center on the days Bible passage and sermon.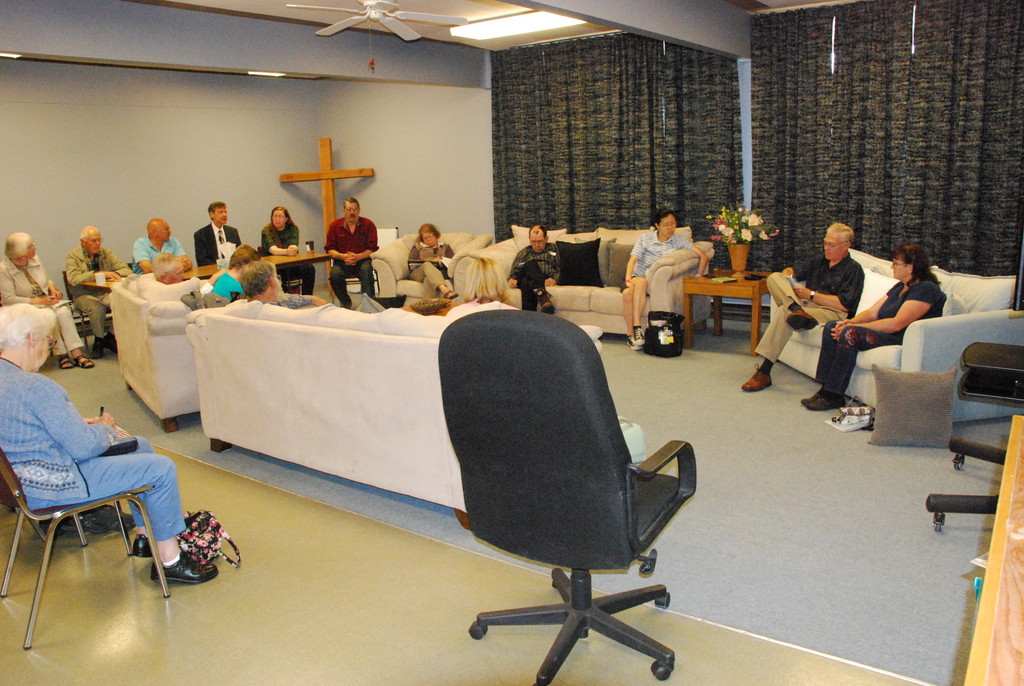 ADULT SUNDAY SCHOOL CLASS – Resuming March 6th
The class will be doing a 6 week study on "The Case for Christ" by Lee Strobel at 9:00 am in the Fellowship Hall.
As always, teaching is shared and rotated between Sally Hager, Mike Ferguson, and Richard Benney. Please join us in the Fellowship Hall on Sunday mornings at 9:00 a.m. for breakfast and solid teaching on how to share our faith.M
BibleStudies
Thursday Morning Bible Chapter Study – in person and Zoom
We meet every Thursday from 10:00 am until 11:30 am in the room adjoining the pastor's study.   Our attendance averages 6-10.  We usually cover two chapters of the Bible each week. Our procedure is to read the Bible text, consulting footnotes in our Bibles for clarification, and have lively discussions of how the message applies to everyday situations we encounter. We end with a brief time of prayers of gratitude and for needs requested by those present. The Bible is our sole textbook and there is no homework for this class. We study and learn together. Come join us at any time, whether you are a Bible scholar or new Christian. You will be warmly welcomed by the group!
Men's Bible Study Group meets Thursday mornings at 8:00 AM.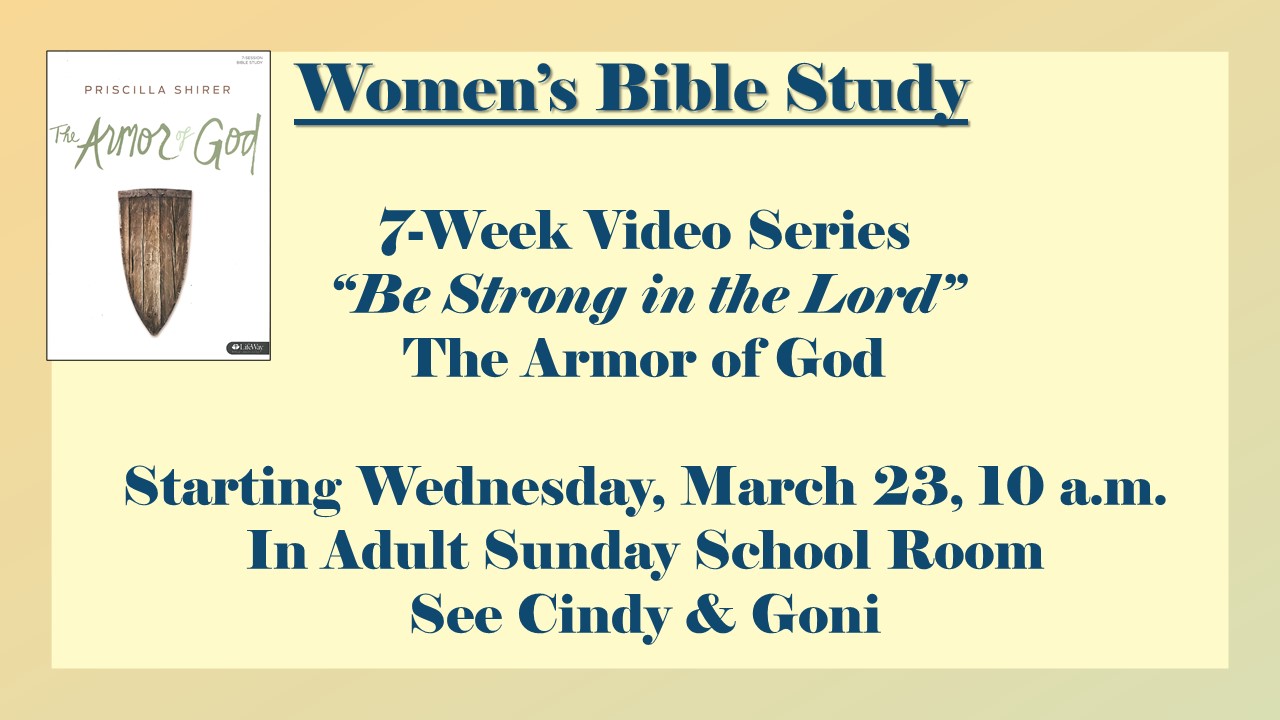 Bible Reading Program
Join the congregation as we read through the Bible in 2022. Below are resources to help you read through the Bible daily and engage with God.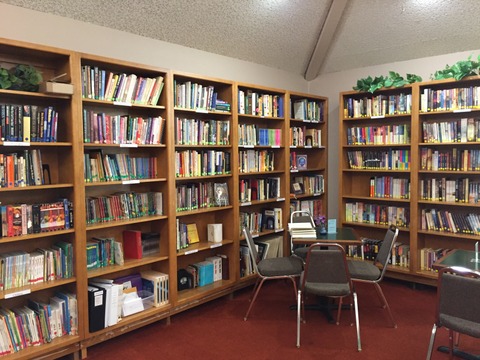 We have a very good library with excellent reference materials as well as many Christian fiction books.  In addition, we have audio books, DVDs, and a large collection of videos.