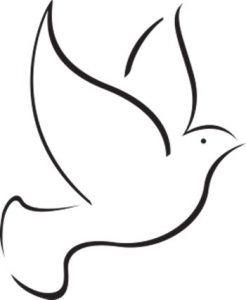 WINGS is the organization of the women of the Woodland Presbyterian Church. Established in 2011, our goals in reflecting the Glory of God are threefold: 
To enjoy fellowship together as sisters in Christ,
Serve our church body
Serve the Woodland Community
Our W.I.N.G.S. Ministry plans a variety of activities and events for women to participate in together. We enjoy personal growth through mini-retreats, conferences, and classes; group events like our very popular May and Christmas teas; and opportunities to serve and give back to the community and beyond. It is good to be together. We invite you to join us!

The Membership Care Committee and WINGS were in the process of preparing 80 Valentine's Day goodie bags to pass out on Valentine's Day which just happened to be on a Sunday. Then the snowstorm hit! But "Love never fails!" The snow only delayed the gift bags as they were filled and ready the following Sunday, February 21. Several people who attended church that day picked up extra bags and delivered those who were unable to come. Thank you for helping! It was a joy to be able to visit with people as the bags were being delivered (socially distanced, of course) and a surprise for those on the receiving end! We love our church family!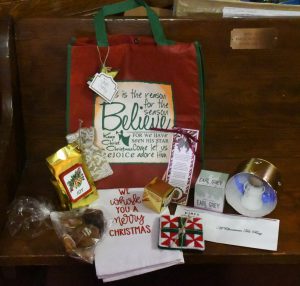 December – Christmas Tea Bags
We were unable to have our annual Christmas Tea and Cookie Exchange due to COVID-19 restrictions, but we came up with a wonderful way to bring joy to each lady in our congregation – Christmas Tea Bags! The MC committee members decided to fill Christmas bags with a Christmas devotion, tea, many wonderful handmade items, and freshly baked treats. Then the bags were either picked up in person on December 13 or delivered directly to each lady's home!
The bags were as big hit and brought much Christmas joy!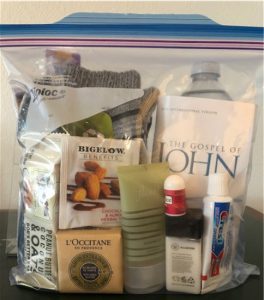 October – Blessing Bags Update
First, thank you for all the wonderful donated items to help fill the Blessing Bags for those who are homeless or are experiencing ard times. It is heartwarming to see such generosity. With your gifts, we were able to prepare 108 bags total; 70 bags for our congregation pass out and to have available in the church office, and 38 bags to local organizations who often encounter those in need. We were able to include many items that are deeply needed by the homeless including food, clothing, personal care items, and the Book of John for spiritual comfort and growth. 
Now it is time for action! Please pick up a bag or two to have with you or carry in your car. When you see a person who could benefit for the contents of the bag, offer a Blessing Bag to them with a smile. So many people are hurting now. This is a wonderful way to share God's love and blessings with them. With many thanks,Your Membership Care Committee, Vision/OIT Team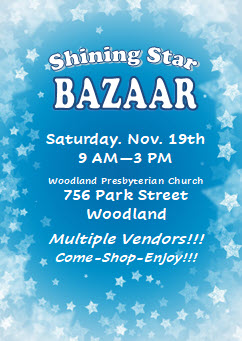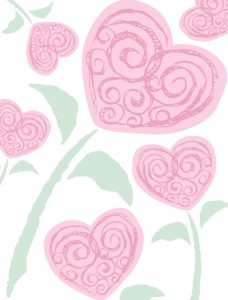 Hearts and Crafts:
Hearts and Crafts meet on the second and fourth Saturdays from 10 am to 12ish in the Koinonia Chapel. For quite a few years we have done knitting, crocheting, and some stitchery and beading. We would like to invite anyone who enjoys doing crafts to join us. Or if you would like to stop by and share fellowship, please come. We often do more talking than crafting!